An Online Personal Statement Writing
Service That Knows How To Win The Admission Seat
When Stakes Are High But Struggle Is Higher, Our
To Make Sure You Get Your Degree With Flying Colors?
Admission at your dream university might seem like a far-fetched wish. You might be working hard on your grades, trying to meet the requirements of the institute. But when it comes to personal statements, even the best of the students fail to write. After all, writing about yourself is one of the hardest jobs. Then, cramping all your achievements and qualities, just within 200 – 500 words is even difficult. This is where a professional writing service like ours stands apart. With considerable experience in the field of writing, we know how to craft excellent personal-statements that can help you attain your grades. Even if you feel like you don't have a lot to write in the personal statement, we can prove you wrong.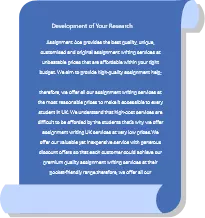 Features Of Personal Statement Writing Service.
Starts from : £6
100% Original Product
Unlimited Revisions
Order Now
Money Back Guarantee
24/7 Assistance
Your Dream University Will Come Closer To You With Our Personal Statements
If you feel like you have done a lot but absolutely cannot write this piece of paper, then why worry? Our professional service will work with you to get it done. Many students are unable to complete their personal statements because of limited time. Others don't have enough understanding of what needs to be written and how it should be crafted. Some students are non-native English speakers, so they find it further challenging to write their papers without any mistake. However, you won't face these issues at Assignment Ace. We can write quality personal statements within the deadline. We will ensure that every element of your write-up is excellent, just like how you wanted.
Our Personal Statement Writers Know What The Admission Committee Looks For
When it comes to personal statements, our writers focus on the unique propositions of the students. They spend time in understanding the requirements of the university and ensure they have all the information they need about your profile. Our writers also focus on how you can stand out from all the other students. When writing your personal statement, they use faultless literary skills to craft it without any mistake. Our team ensures that the write-up is also engaging and impactful, so you can really leave a good impression on the admission committee. Once they are done, our quality assurance team proofreads the personal statement thoroughly to ensure the final paper is according to your expectations.
You Won't Find A Cheaper Personal Statement Writing Statement Elsewhere
Thinking you might have to pay a lot for our service? You are wrong. At Assignment Ace, you can get some of the most affordable personal statement writing support. Students already have to pay a substantial amount of money when taking admission. Many students move to different cities and even countries that increases the load on their budget furthermore. We don't want to add more to your troubles. This is why you can get quality personal statement help at affordable prices from Assignment Ace. Our quality is a guarantee, not something dictated by how much you pay for the paper. In other words, even if you are getting cheap personal statements, they will be only cheap in prices and not quality.
So Buckle Up & Hire Our Personal Statement Online Service Today
If you have an admission seat to conquer, then it is time you hire our personal statement writing service. Our write-ups are all unique, as we hate plagiarism. Instead of churning our templates, we write everything from scratch. To show the uniqueness of the paper, we provide a free Turnitin report with all the write-ups. While we ensure that you are completely satisfied with our personal statements, you can get them revised for free. We will make the required corrections, so you can submit your personal statement with confidence. We also offer a 100% money-back guarantee. So why wait when you have an admission procedure to complete? Our online personal statement service will burst all your worries.
Theresa Reviewed:
Rating :

5/4.8
"The agency wrote an outstanding personal statement for me. The prices were cheap and light on the pocket. Also, the selection panel really liked my personal statement and I have been qualified for the second round. Thank you so much."