Since after the pandemic of coronavirus, the concept of work from home and remote working have become a norm. Companies and organizations around the entire globe also shifted themselves to the homes and implemented work from home for their employees.
This further accelerated the concept of remote working and freelancing among the commoners. The rise in the unemployment also amplified the popularity of remote working and people started to focus upon the freelancing sector.
Let's narrow it down to the availability of jobs on internet that are offering full-fledged home-based working!
Businesses and brands are now transforming themselves for the digital and revolutionized era and are always looking for the professionals who are proficient with the online working. This has resulted in the rapid growth of freelancing jobs along with other home-based jobs.
Are you looking for the options to make money all while being a couch potato?
Have you got the skills of managing work from home?
Searching for the way to earn money while staying in comfort zone of your home?
If yes then you are at the right place as in this long and comprehensive guide, we are going to talk about the emerging home-based job i.e. of transcription. The jobs of transcription are available on internet for beginners and professionals. This is going to be a long study so fasten up your seat belts and get ready to dive in!
WHAT ARE THE TRANSCRIPTION JOBS? – ANOTHER CAREER FIELD ON THE RISE!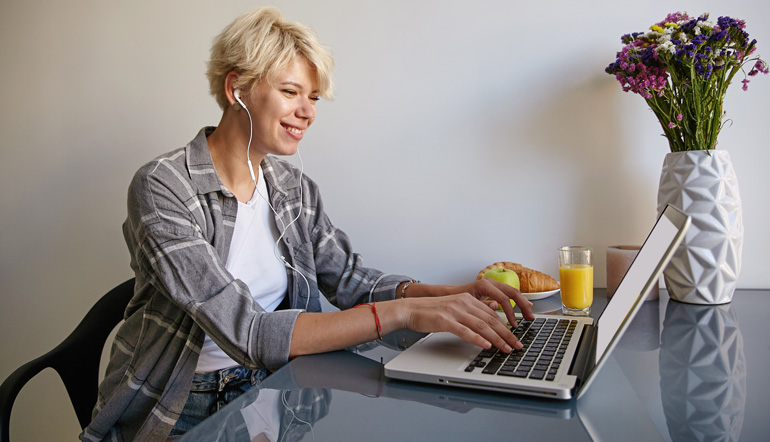 When we talk about the home-based jobs, first thing that comes in mind is the comfort zone and flexibility of time. You are your own boss and you can work as per your preferences of time for the work. Since freelancer is not committed to any company or organization, he can individually deal with his own choice of clients on the basis of his own rates.
Working from home is a pure comfort and earning a good amount of money while working from home is definitely a dream come true.
Another noticeable and profitable field that the beginners can choose to work from home is the job of transcription.
Now you might be thinking what transcription job is!
Well, let me gear you up with the concept of transcription and the job roles that are available for this position.
Basically a transcriptionist is the person who is a complete specialist in documentation. This type of field and its job asks the individual to listen the voice recordings and convert them efficiently into the written documents. Job of transcriptionist requires patience and a lot of training as one is not fluent to listen and write the entire communication effectively.
Jobs of transcriptionist involves the transcribing recordings of legal, medical, and other business related topics. According to the last pay scale recorded by experts of assignment ace, average hourly rate for the transcriptionist job is $16.33. Furthermore, with the gain in experience and skillset, one can earn up to $25 per hour while doing the job of transcriptionist.
In terms of working from home, general transcription jobs are the easiest side hustle that beginners could enjoy. You can earn money right from the comfort of your home and that too without having any experience.
WHAT DOES A TRANSCRIPTIONIST HAVE TO DO?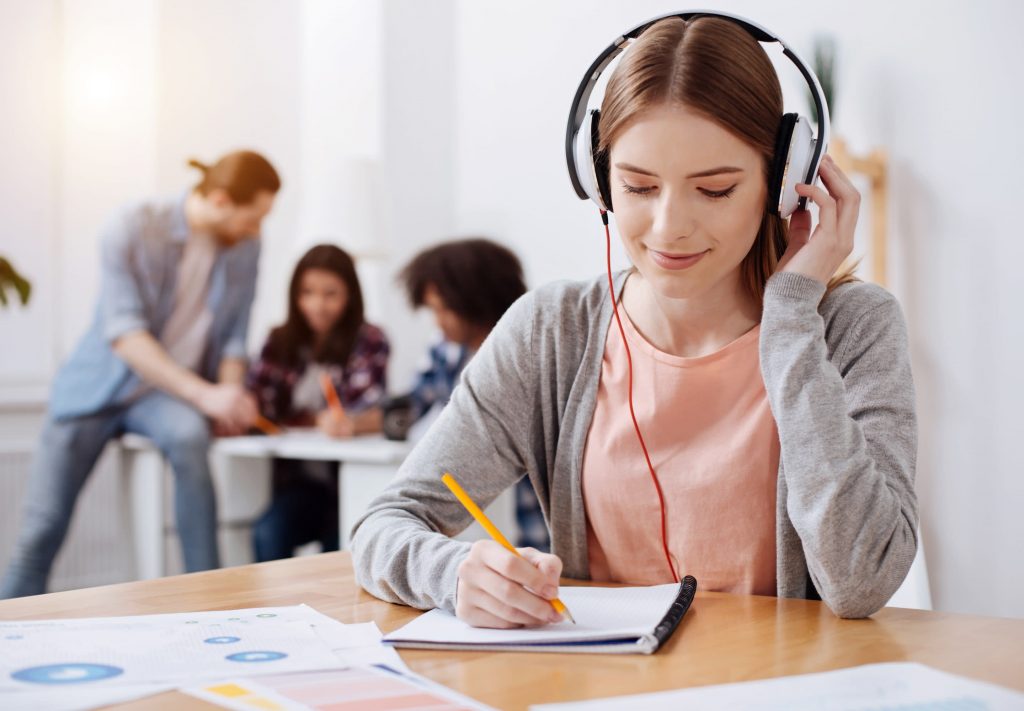 If you want to take the start of your career as the transcriptionist then you would have to face so many challenges right in the beginning.
Transcription is one of the most challenging work out there and you need to get a little training before getting into this field. With a computer/ laptop and a strong internet connection, you can train yourself gradually for the transcriptionist job.
The job role of the transcriptionist deals with the listening of the recorded audio and video and then typing everything down!
Transcriptionists have to deal with the media that contains the audio and can be centered upon different study/business groups for the market research, meetings, interviews, phone calls, and video conferences.
Moreover, the job role of transcriptionist is pretty attractive and home-based profession. You are your own master and would have to work in your flexible hours. Once you become a pro with the management of more than one or two jobs at a time, you can increase your income and workload as per your choice!
RESPONSIBILITIES/ JOB DESCRIPTION OF THE TRANSCRIPTIONIST!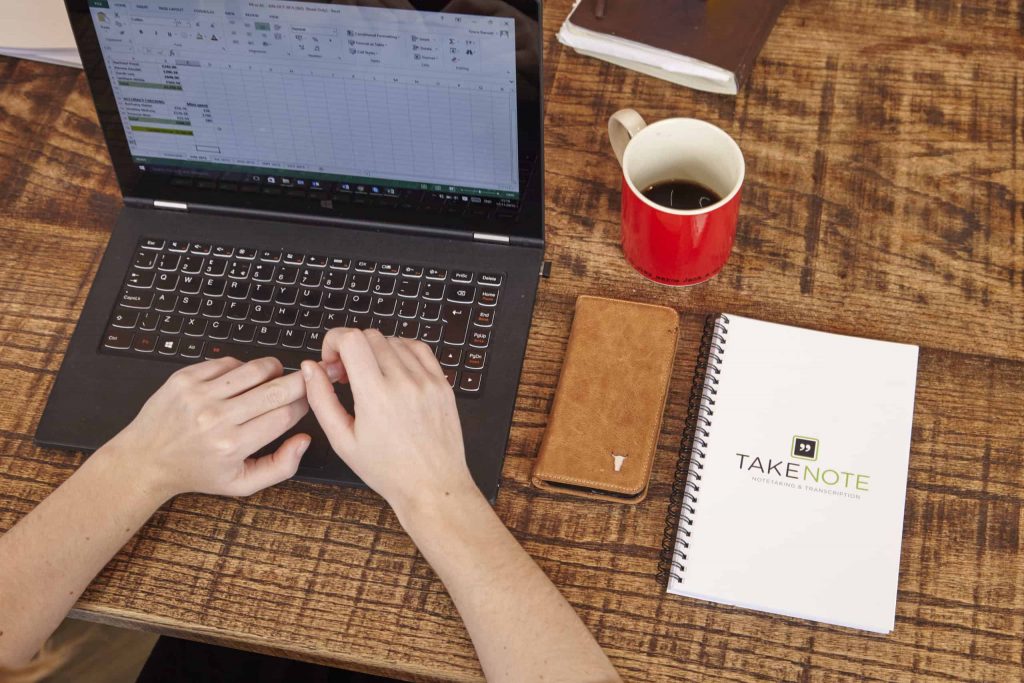 Since the things are now on the digital pace, you will find so many job roles of the transcriptionist available on Indeed, LinkedIn, Glassdoor, and other job search platforms.
Professionals from best assignment writing service in UK believe, the ideal applicant for the job role of transcriptionist must have outstanding hearing and typing skills. Furthermore, if you are having any prior experience of certificate in the transcription career then it would be an outstanding plus point.
Below, I have broken down some duties and responsibilities that you would frequently read in the transcriptionist advertisement.
Listen the entire audio recording effectively and pen them out word-to-word
Must be able to write the audio recording correctly
Typing speed should be phenomenal and fast
Must know how to expand the shorthand notes
Transcript the live meetings and their discussion correctly
Editing of the transcriptions before filing and submission
Must keep the transcriptions organized for the future use
These are some of the most common responsibilities and duties of the transcriptionist. Since it is a home-based job, one should be having a complete command over these responsibilities. Also, being a transcriptionist at home could be challenging so doing a course beforehand would be beneficial for the beginners!
WHAT SKILLS DO YOU NEED TO BE A TRANSCRIPTIONIST?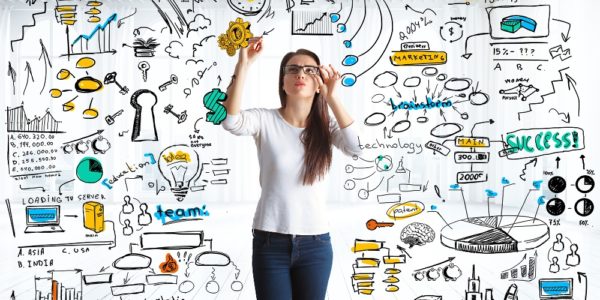 Becoming a transcriptionist is not a piece of cake. One has to put in huge efforts and dedication to learn the management and organization of the transcriptions. Furthermore, this is important for the beginners to learn the basic skills of the transcription job which are broken down below;
Strong and commendable listening skills
Accurate and fast speed of typing (70 words per minute)
Great communication and language skills
Must be familiar with MS Word and similar applications
Should be fluent with editing and proofreading skills
Must be able to multitask between different tasks
Should be efficient in completing the assigned tasks
Excellent time management skills
Attentive towards the details
Discretion and confidential attitude
Experts have emphasized that whether you are into the career of freelance writing or doing the job of transcriptionist, you need to be very vigilant and careful about the details and information of your clients.
If you want to be in the career of the transcription, first work upon your skills of managing the tasks and organizing the entire work list. Similar to data entry, transcription involves the typing that should be accurate yet fast.
HOW ABOUT CHOOSING THE TRANSCRIPTION AS A PROPER CAEER FIELD?
Are you still confused about choosing transcription as your side hustle? Well, transcription career would work well for you if you are taking a start as the beginner and want to earn some extra money.
Pros of transcription work:
Every career and profession has its own pros and cons and so as the transcription. Have a look at the benefits of transcription work;
Flexible working hours to work within your comfort zone
A chance to work from home- obviously who would like to travel in pandemic?
Monetary growth is incredible
Enhancement of the soft and technical skills
Cons of the transcription work:
Choosing a transcription work as your side hustle is all good until and unless you start witnessing some major challenges or you may say cons;
Difficult and complex audios due to poor quality and difficult accents
Simultaneous talking- group talking audios
Wrong spellings/ jargons/ or the unknown terminologies
Work may not be available every time as you would be working as the freelancer
Not everybody is a pro or a master at his work right from the day one. Everyone learns from his growth and his journey in his chosen profession. If you like to work for the agencies that deal with the transcription work then may you get the home-based job of transcription.
However, a strong command over the required skillset and efficiency in managing the tasks is essential to get the job of transcriptionist.
QUALIFICATION REQUIREMENTS FOR THE TRANSCRIPTIONIST: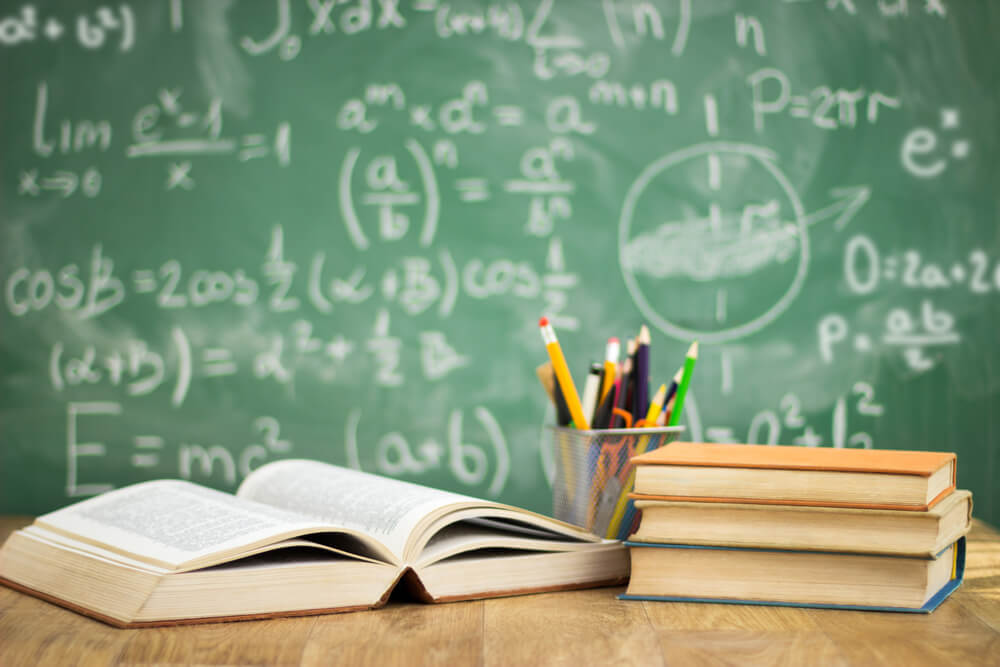 No matter in which field and career you are, whether it the provision of essay writing service or the profession of transcriptionist, you need to be qualified to a required scale. For the profession of transcriptionist, the requirements of qualification are written below;
High school diploma or the equivalent GED certificate
Certified course of transcription or equivalent experience
Great hearing and listening skills
Skills of being focused and attentive to the details
Outstanding typing skills
Familiar with the use of common transcription software
Also, this needs to be noted that you can make a good amount of money by getting into the transcription career. This is high in demand nowadays and if you are good at your work then you will surely make so much money all by staying at home!
TYPES OF TRANSCRIPTION JOBS- 4 MAIN CATEGORIES:
There are different types of transcription jobs available on internet. But the major areas of the transcription jobs deal with the four main categories that are described below;
General transcription services:
This type of transcription jobs deal with the academic research, audios, memoirs, podcasts, and the business meetings as well.
Legal transcription services:
Legal transcription services deals with the depositions, court proceedings, and search warrants
Law enforcement transcription services:
This type of transcription deals with the crucial elements involving the witness and suspect interviews, jail calls, and 911 calls.
Medical transcription services:
Medical transcription job deals with the typing of the physician notes, charts of medicines, and x-rays.
There are tons of jobs available for the transcription out there but these four categories are the main ones and you will find plenty of jobs for these areas. Once you get to master the entire process and functioning of the transcription work, you will surely enjoy your job and would make a lot of money all while sitting at home. Isn't it something everybody wants in his life?
HOW TO WORK FROM HOME WITH THE TRANSCRIPTION JOBS: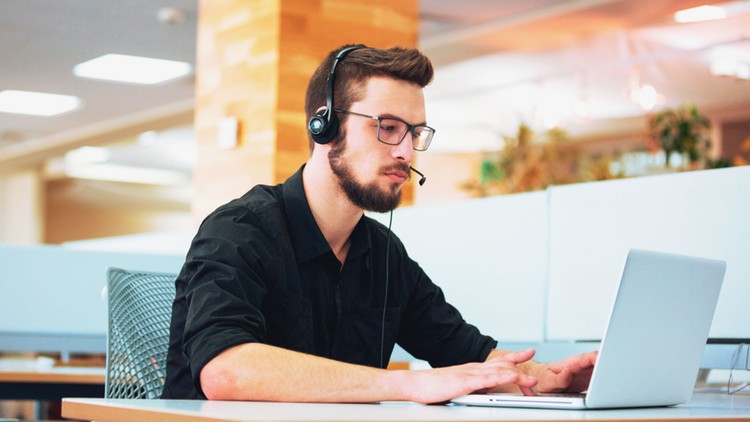 Are you ready to try the transcription work right from your home? Well, congratulations that you have gained the motivation and zeal to work upon your choice of profession. So, if you are ready to give transcription a try then here are some tools and the abilities for which you must consider before stepping in the job.
Foot pedal:
Foot pedal is also known as the WAV pedal and it is a contraption that would help you to rewind, pause, or play the audio and video files with the help of your foot. In short, you would not have to disturb the typing of your hands and you would be able to hear the part with the help of your foot even! They can also be plugin to the computers as they are now in USB model.
Express Scribe:
Majorly Express scribe is known as the audio player software that is specifically made for the transcriptionists. Also, this uses the keyboard hot keys like F4 and F9 to control the entire audio and video file. Once you would learn how the hotkeys of the software works, you would be able to control the audio without losing your typing speed. This has a free version and foot pedal too.
Headphones:
Obviously, how could you even work without the headphones in your transcription job? However, there are so many professional transcriptionists who do not even use the headphones but using them is highly recommended. Make sure that you are optimized with your listening skills. Moreover, headphones would help you to focus on accuracy of the audio.
GET NOTICED IN THE TRANSCRIPTION JOB:
In the very beginning of the profession of the transcription, you may have to embrace failures and rejections but ones you are good with the skills and experience, you will get a long list of the clients.
Ensure to market yourself a lot
Keep the things organized
Always surpass the expectations of your clients
Invest a lot in your tools that are needed for transcription work
You would have to invest copious amount of focus and management in your work so you could easily evolve in the transcription work. BAM, you are good to go to make enough money all while being home.
BEST TRANSCRIPTION JOBS FOR THE BEGINNERS: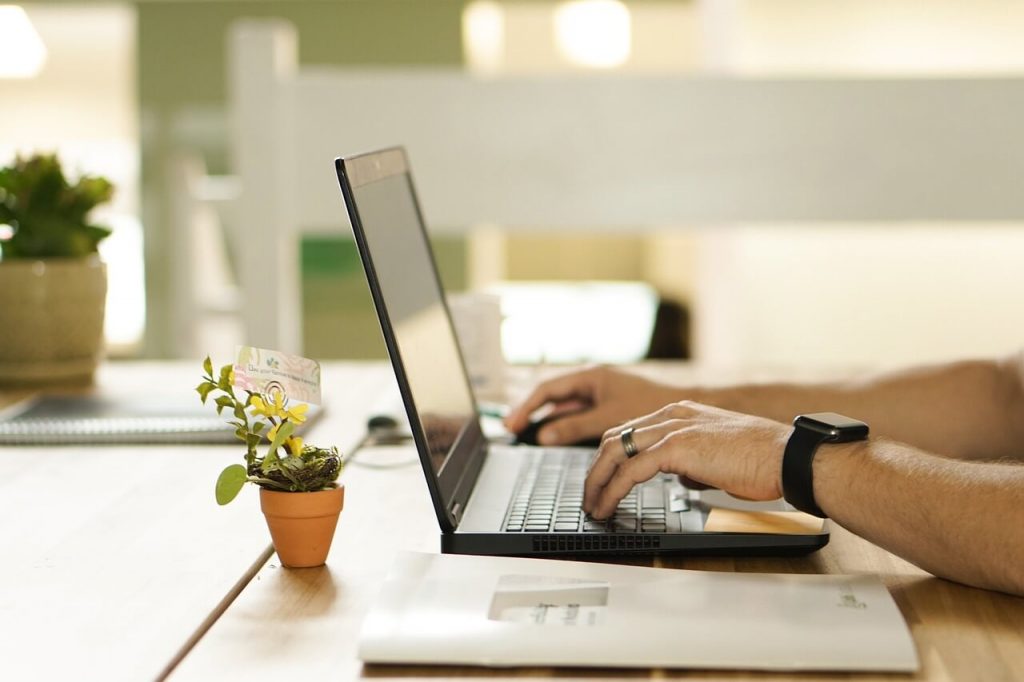 Hold on, we are going to take a deep dive into some of the best places that are offering great home-based transcription jobs. Have a look.
Rev:
On this platform, you would not have to show any prior experience and qualification. However, take the part in grammar quiz and transcript the sample and move ahead.
Go transcript:
You need good English skills here as you would be given 10 hours to complete 10 minutes of the audio or video. Make up to $150 per month from Go transcript!
Net transcript:
You would have to type 75 words per minute and must be having prior experience to land this quick and legit home based job.
Scribie:
To earn from Scribie, you must understand the British, American, Indian, and even Australian accents of English language.
CrowdSurf:
This place is much similar to the online market of transcriptionists. You would not have to show any experience you will get the payment of your work instantly!
Mechanical Turk:
This is another market place from Amazon. Mechanical Turk is crowdsourcing that connects the businesses and workers together.
Daily transcription:
This forum offers the same day turnaround time for the corporate and legal transcription. You would have to be punctual and skilled to produce great transcriptions to earn money.
GMR transcription:
This place is always looking for the transcriptionists. You would have to give at least one hour of your day to transcription. Give a test and get on the board.
BabbleType:
BabbleType needs no prior experience. This forum deals with the research projects from the market. Give a test of transcription and go ahead.
Ubiqus:
This one is another transcription company that requires for the US individuals who are having 1 to 5 years of experience in transcription work.
SpeechPad:
SpeechPad is also a great platform to get started with the transcription work. You will get $0.25 to $2.50 per minute for the audio or video.
TranscribeMe:
You will have to give a test and fill a form to get the access of transcription job postings. Your payment would be based upon per hour or per week.
FINAL TAKEAWAY:
In this long and detailed guide, we have walked through the entire concept and process of transcription work. If you are an enthusiastic individual who is looking forward to kick start his career in transcription then this guide would help you out. With the help of 12 mentioned job platforms, you can look for the transcription jobs as well. Make sure to polish your skills before getting into the shoes completely.